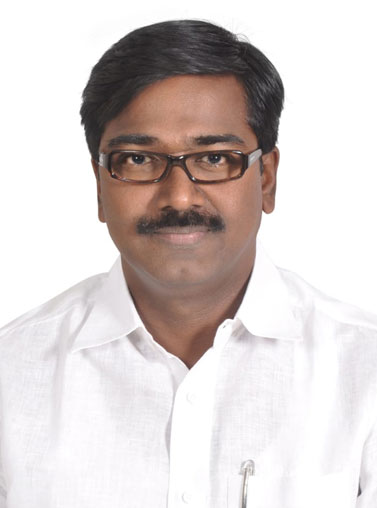 Chairman: Sri Puvvada Ajay Kumar
Honorable Minister for Transport, Government of
Telangana State and also the Chairman
of Mamata Educational Society, Khammam..
At the outset I thank you for showing interest in our Mamata medical college. After 20 glorious years of medical education and health care with a clear vision and by inculcating life meticulously & imparting the best in medical education in a more purposeful manner. Everyone says equality in education, equality in health and so on and so forth. However, it has been my cherished dream to provide education and medical facilities to all equally irrespective of their social or economic standing. That according to me is true progress. Mamata Educational Society and its allied institutions are the realization of this dream. It will be our endeavour to raise it to be a deemed university. .
The Mission of Mamata Hospital is to make "HOLISTIC PATIENT CARE" for all by delivering quality medical services at affordable rates and by maintaining principles and values by being transparent to the people. All the members of the Mamata Medical College have committed to work to create a vibrant future for its students and to support students' professional, intellectual and emotional growth to achieve their professional goals. With the help of dedicated, talented faculty and staff we are the first institution to get the NAAC (A Grade with CGPA 3.31) and entry level (NABH) accreditations. Our achievements today can never be the work of an individual but of the entire team.